LGB people everywhere know how important it is to feel recognised, to be represented in popular culture and to root oneself in history. This is particularly important for people of colour, those who face hostility not just because of who they love, but also because of their ethnicity. To celebrate Black History Month (BHM) Lesbian and Gay News invite you to read about some of the pioneering Black British women who have made or are making history.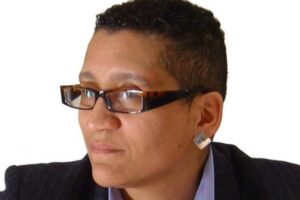 Linda Bellos
First-up is Linda Bellos OBE. Bellos is the mother of BHM and a familiar figure to those with an interest in the history of liberation movements. Born in 1950 to a Jewish Polish mother and Nigerian father, Bellos' heritage has informed her politics. She believes passionately that both race and gender are man-made constructs which should be rejected. Bellos came out in 1979 – she paid a high price for being openly lesbian at such a time of profound homophobia, losing custody of her children.
Following a stint at the feminist magazine collective Spare Rib, Bellos entered party politics. She became the Labour leader of Lambeth Borough Council from 1986-1988. Whilst BHM was not Bellos' idea she describes herself as the "politician and activist who authorised its first formal appearance in the UK in early 1987."
Looking back at the success of BHM Bellos recalls a "deep sense of celebration all of us present shared in affirming our politics against racism and for a pride in our heritage which was/is part of Britain."
Bellos stepped back from activism following the death of her long-term partner. But in 2017 she decided to speak-out again at an event called 'We Need to Talk' to discuss the proposed reform of the Gender Recognition Act. After her speech, Bellos was filmed saying that she would defend herself against any transgender activist who threatened violence towards her. Giuliana Kendal, a transgender activist, took a private prosecution against Bellos and organiser Venice Allan. The case collapsed, sending a powerful message that using the courts to bully feminists would not work.
Bellos feels passionately that the histories of marginalised people must be protected telling journalist Meghan Murphy for Feminist Current in 2018:
"There is a history of lesbians – and similarly, there is a history of black people – that both seem to be hidden from history, and we keep being "disappeared.""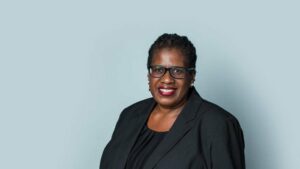 Allison Bailey
Next is the indomitable Allison Bailey. A lesbian, survivor of child sexual abuse, a campaigner for racial equality and a feminist, Bailey is at the centre of one of what will be a pivotal case for human rights; she is taking on Stonewall.
The daughter of Jamaican immigrants, Bailey grew up in Oxford. She graduated with a first-class degree whilst working part-time to support survivors of sexual violence. Bailey then embarked on post-graduate qualifications in law, receiving her call to the bar in 2001.
Today a criminal defence barrister, Bailey is committed to fighting injustice wherever she sees it. Writing in 2020 she said:
"Just as there may finally be a reckoning about racial injustice, I hope there may also one day soon be a similar reckoning about male violence, oppression and woman-hatred; including a reckoning about this moment in history when men tried to run off with women's rights."
In 2019 Bailey helped to set up the LGB Alliance, and she tweeted about it. In response Garden Court Chambers, Bailey's employers, released a statement on Twitter explaining that she would be under investigation. Tweets in support of the LGB Alliance from Bailey's personal Twitter account drew the attention of trans activists, who alerted Stonewall and Garden Court Chambers. Four lever-arch files of data held by Garden Court Chambers revealed they had colluded with Stonewall in "eliciting complaints… from third-party organisations", in effect building a case against her. Bailey is now suing both Stonewall and her employers, and the case will be heard in 2022.
Bailey is a powerful and prominent voice campaigning for the rights of lesbian, gay and bisexual people. Not only is Bailey an incredible role model for what she has already achieved, she is set to make history through her tenacity in challenging Stonewall.
Keira Bell
The third Black woman making change is Keira Bell. As a child Bell had an unhappy home life and things got worse at puberty when she realised she was attracted to girls. When she was asked firstly by her mother, and then her father's new partner, whether she might in fact be a boy she latched onto the idea. After being referred to a gender identity clinic, following "a series of superficial conversations with social workers", Bell was prescribed puberty blockers at 16 and then cross-sex hormones at 17. At just 20 she had her breasts surgically removed.
She recalled in an article for Persuasion "what was really going on was that I was a girl insecure in my body who had experienced parental abandonment, felt alienated from my peers, suffered from anxiety and depression, and struggled with my sexual orientation."
When Bell learned of Rachel Dolezal, a white college professor who identified as Black, she began to question her own identity.
She told Jo Bartosch for Spiked :
"I remember being really angry, and it made me think more critically about identity. I couldn't come up with a reason why being transgender was "more valid" than transracial. It was the start of a slow wake-up call."
Bell took the decision to begin the process of detransitioning. At the same time, she launched legal action, alongside the mother of a child with gender dysphoria. The case seeks to challenge the NHS treatment pathway that led her and countless others like her, to undergo harmful and unnecessary medical interventions.
The initial hearing sent shockwaves throughout the medical profession, blowing the lid off experimental treatments to which children and young people with gender dysphoria have been subjected. After winning at the High Court she lost at the Court of Appeal, and the case will finally be settled at the Supreme Court.
Bell could've taken the easy route; she could have kept quiet and detransitioned without thinking of others. But she didn't, and her bravery in the face of huge opposition could save children and young people across the world from harm.
It's no surprise that those leading the way for lesbian, gay and bisexual people in the UK are Black women. Black lesbian and bisexual women, for whom prejudice is an everyday experience, know enough about injustice to know why justice matters. Those who have had to fight to get what is readily given to others, can't afford to sit back and wait for progress. The names of Bellos, Bailey and Bell deserve to be written into history.